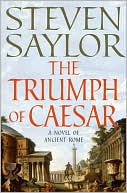 The Ides of March are approaching. Julius Caesar ignored the soothsayer's warning and as a result we've been wary of this day ever since.
The Ides of March
, by Thornton Wilder - A classic novel about the months leading up to Caesar's assassination.
The Triumph of Caesar
, by Steven
Saylor
- A historical mystery in which
Gordanius
the Finder is engaged by
Calpurnia
to learn who is plotting against her husband.
Augustus
, by John Williams -
A mere eighteen years of age when his uncle, Julius Caesar, is murdered, Octavius Caesar prematurely inherits rule of the Roman Republic.
Emperor: The Death of Kings
, by Conn
Iggulden
- Here, we see the earlier life of Julius Caesar as he is distinguishing himself as a young officer.
Or maybe your interests are more Shakespearean in nature.
Mistress Shakespeare
, by Karen Harper - The story of Shakespeare and his secret
wi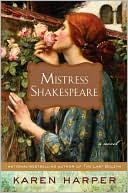 fe
Anne
Whately
.
A Year in the Life of William Shakespeare, 1599
, by James Shapiro - Nonfiction this time, 1599 was an important year in Shakespeare's life. It left its mark upon several of his major works including Julius Caesar.
The Book of Air and Shadows
, by Michael
Gruber
- A literary thriller involving a search for a never seen Shakespearean play.
If you understand the title of this post, then you are showing your age. Enjoy once again "Rinse the Blood Off My Toga" on
Wayne and

Shuster

: The Radio Years: Th
e Be
st of
the Best.
Or on
Youtube
.